For the past few weeks, this poster keeps catching my eye at the 49th Street N/R stop. Every time it does, I always have the same question. "
What. is. she. wearing
?!" I mean, I get what's going on here. This ad is trying to show me that it's sexytime for The Tudors. But... is she wrapped in a tablecloth, or what? Is that her nightgown? Because if it is, it is the craziest nightgown I have ever seen. A real Tudor nightgown would have had about 17 more yards of fabric. And sleeves. And who sleeps in strapless anyway!!? Even now,
nobody does
. And what's keeping it up? It has no boning, so are you trying to tell me she's got an elastic band at the top? Elastic, in 1509? For serious? So, if it's not a nightgown, is it supposed to be a dress? And it if it's supposed to be a dress, why is it the color of stale bread? And it if it's supposed to be a dress, why hasn't she been thrown out of court for a wh*re? Let's look at a real 16th century dress, shall we?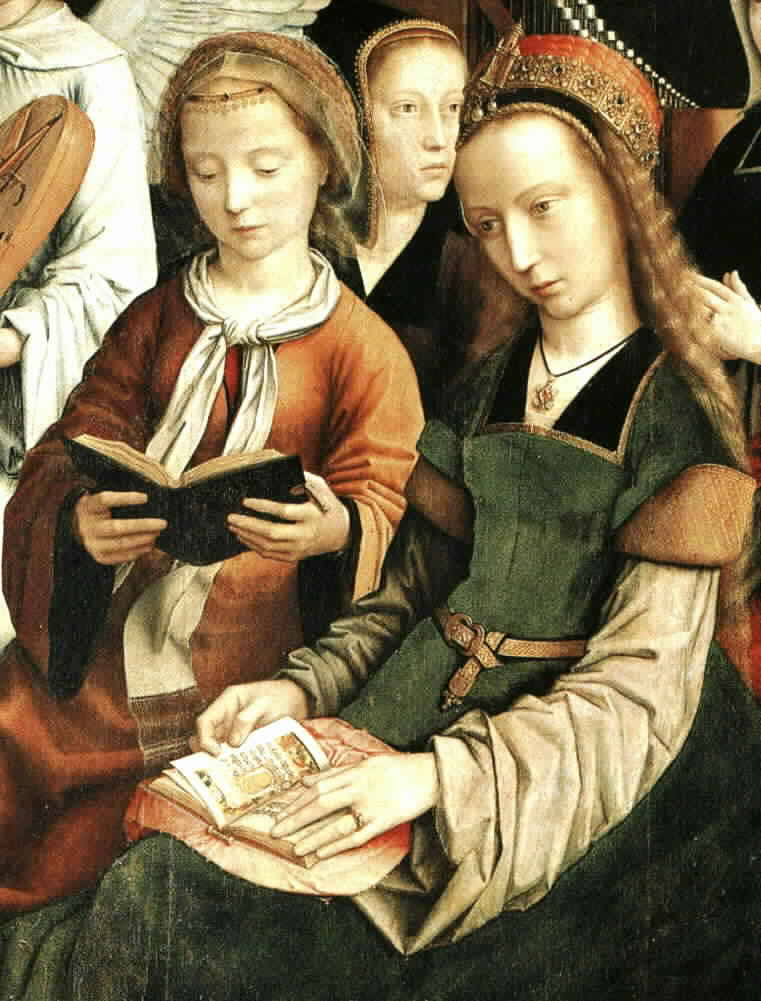 Perhaps you noticed. That's a lot of dress. She's got some sort of sleeve layer, a fur layer, the green dress layer, plus quite a bit of accessory on her head.
Speaking of accessories, I love that the Tudor poster lady, (who I'm pretty sure is Catharine of Aragon) decided to put on her most luscious jewels, then grab a big goblet of wine, before wrapping up in a yellowed bedsheet.
It's just so unfortunate and exasperating to be assaulted every morning with all these questions. Before I've even had coffee. A pox upon you rascally Tudors! I bite my thumb at your weird, semi-naughty, non-historical fashion.
Also, a question for my readers: when did Henry VIII become history's superfox? We've all seen that one portrait where he's the pudgy guy wearing the tights and the floppy, feathery hat, right? Just checking.